Pork for Culinary Creations
We proudly offer an extensive choice of pork cuts and offal, providing a comprehensive range to suit your requirements.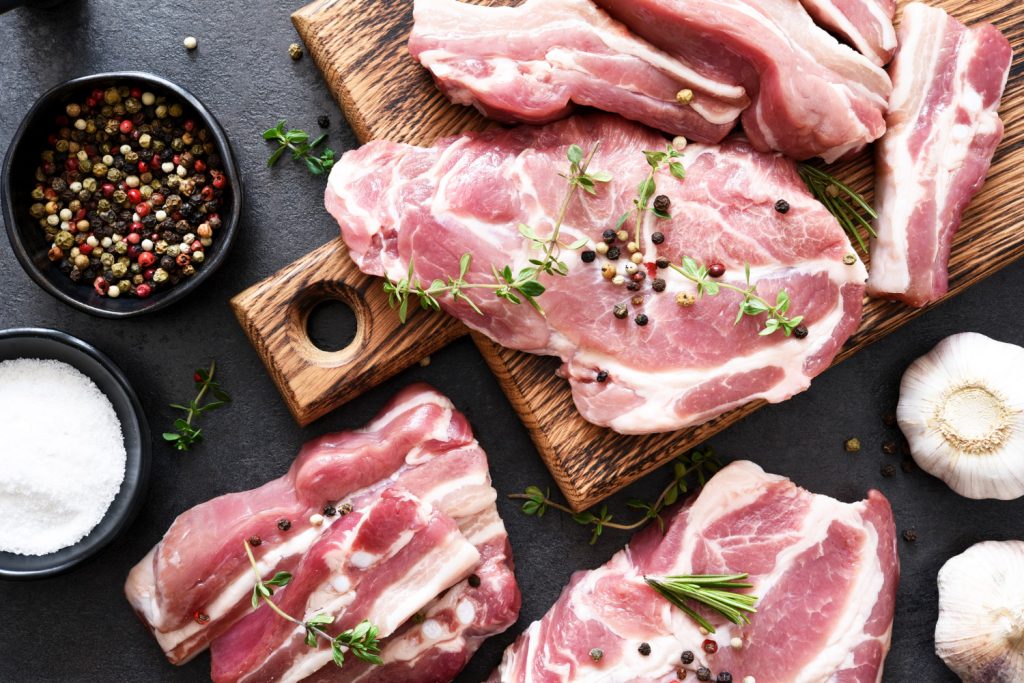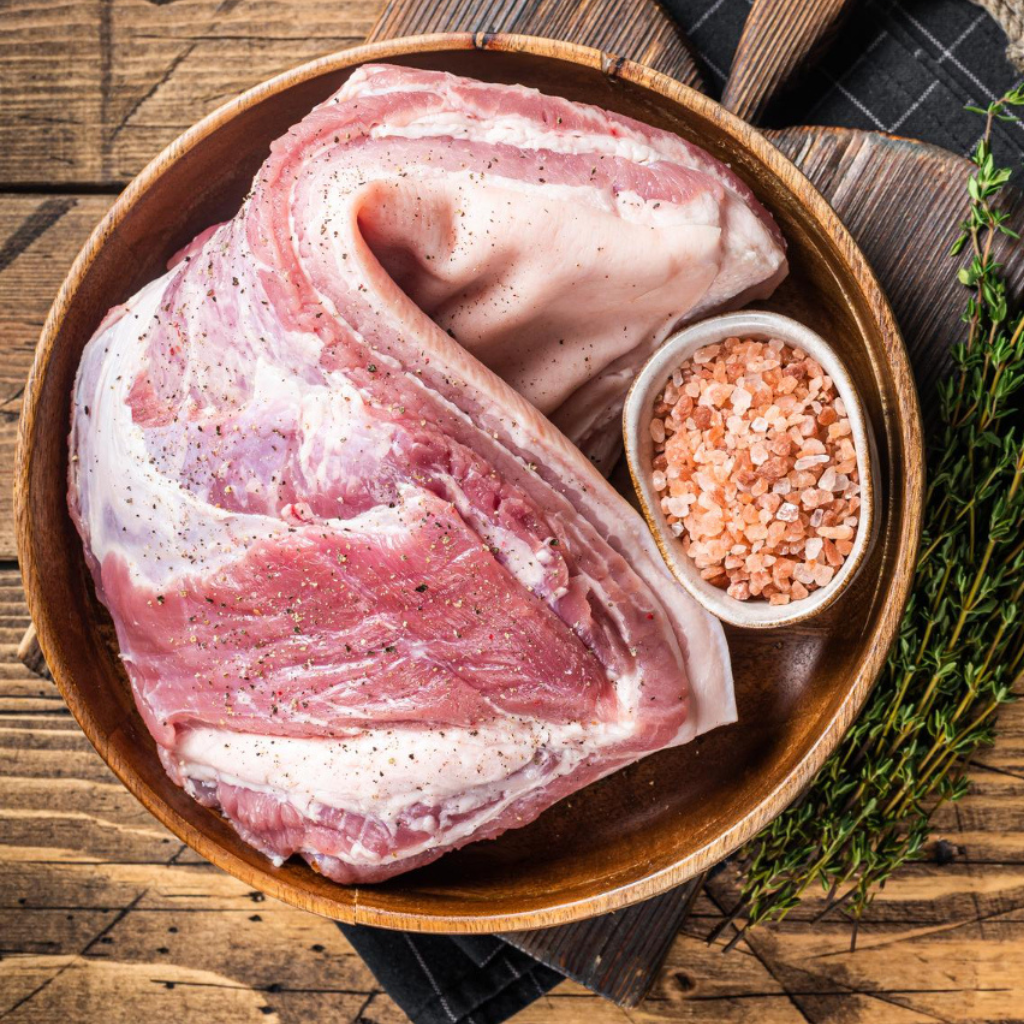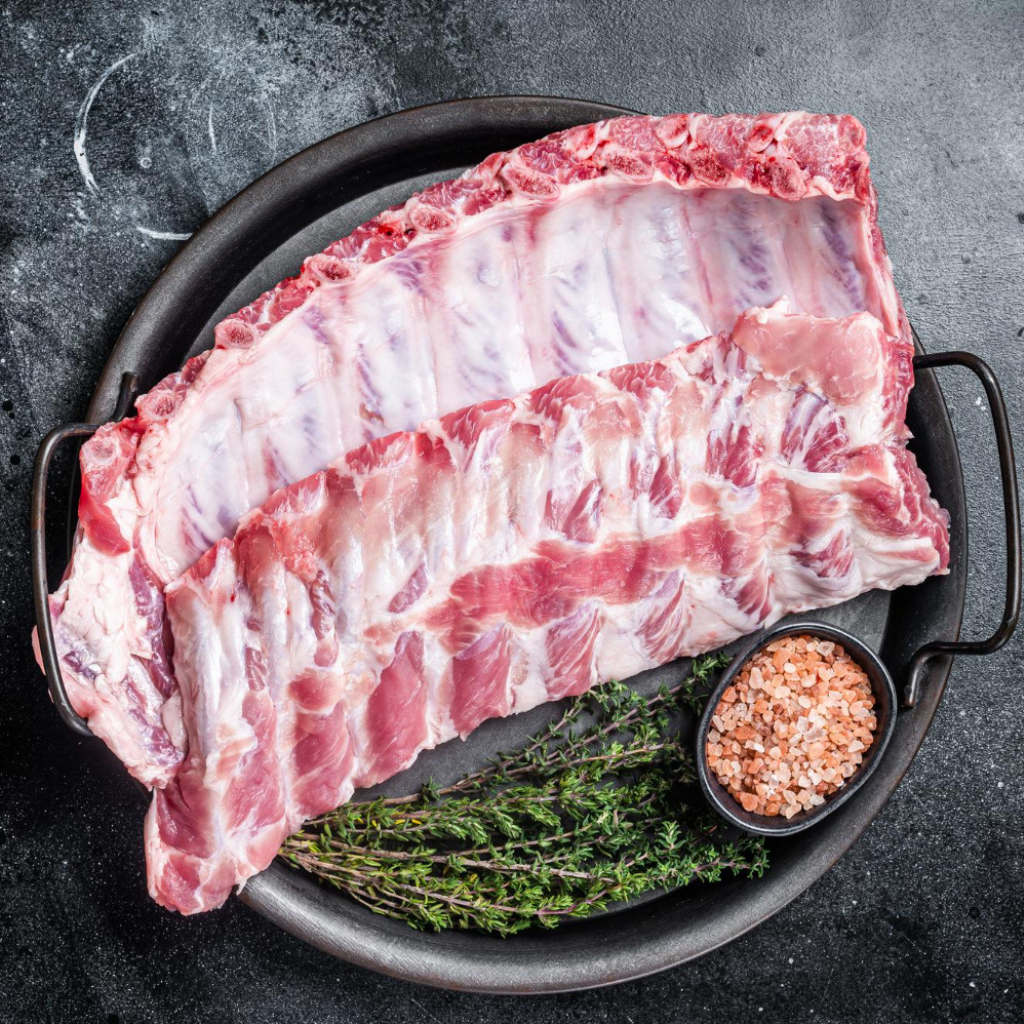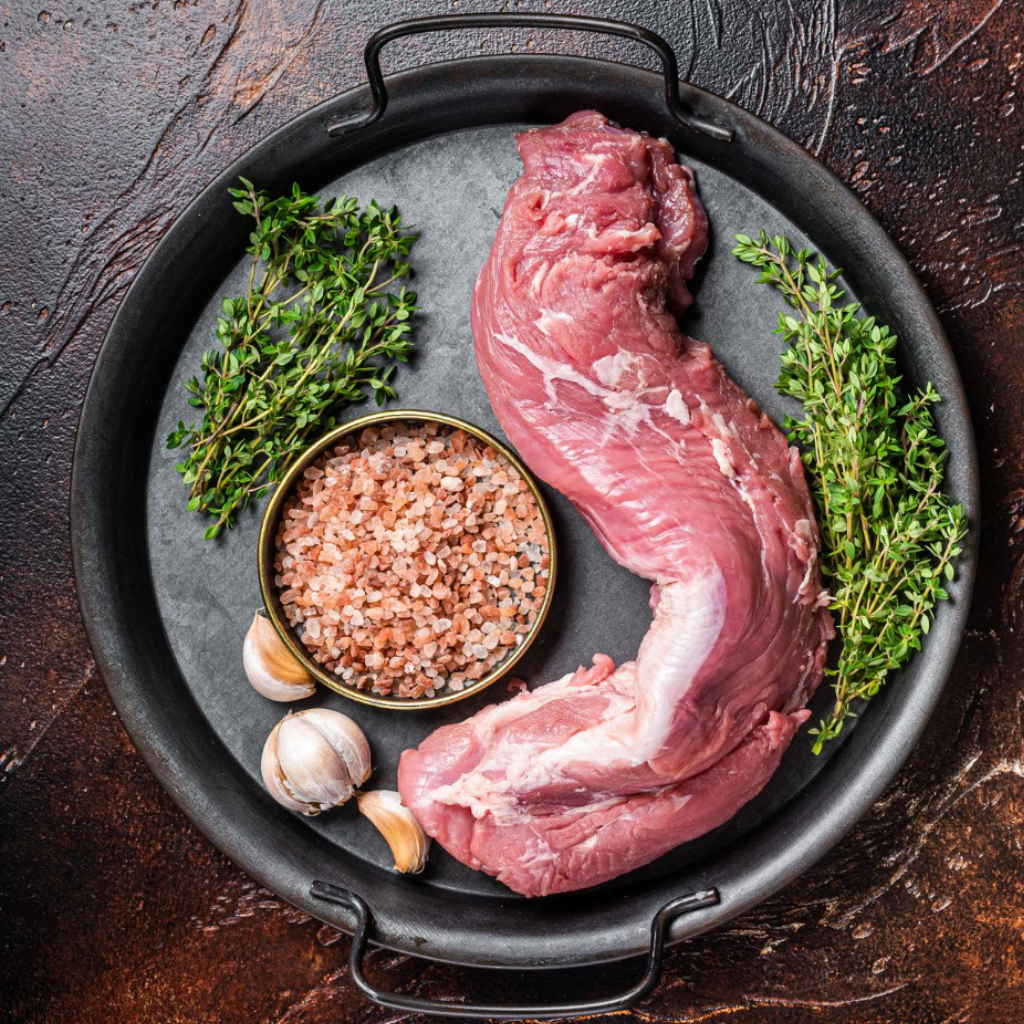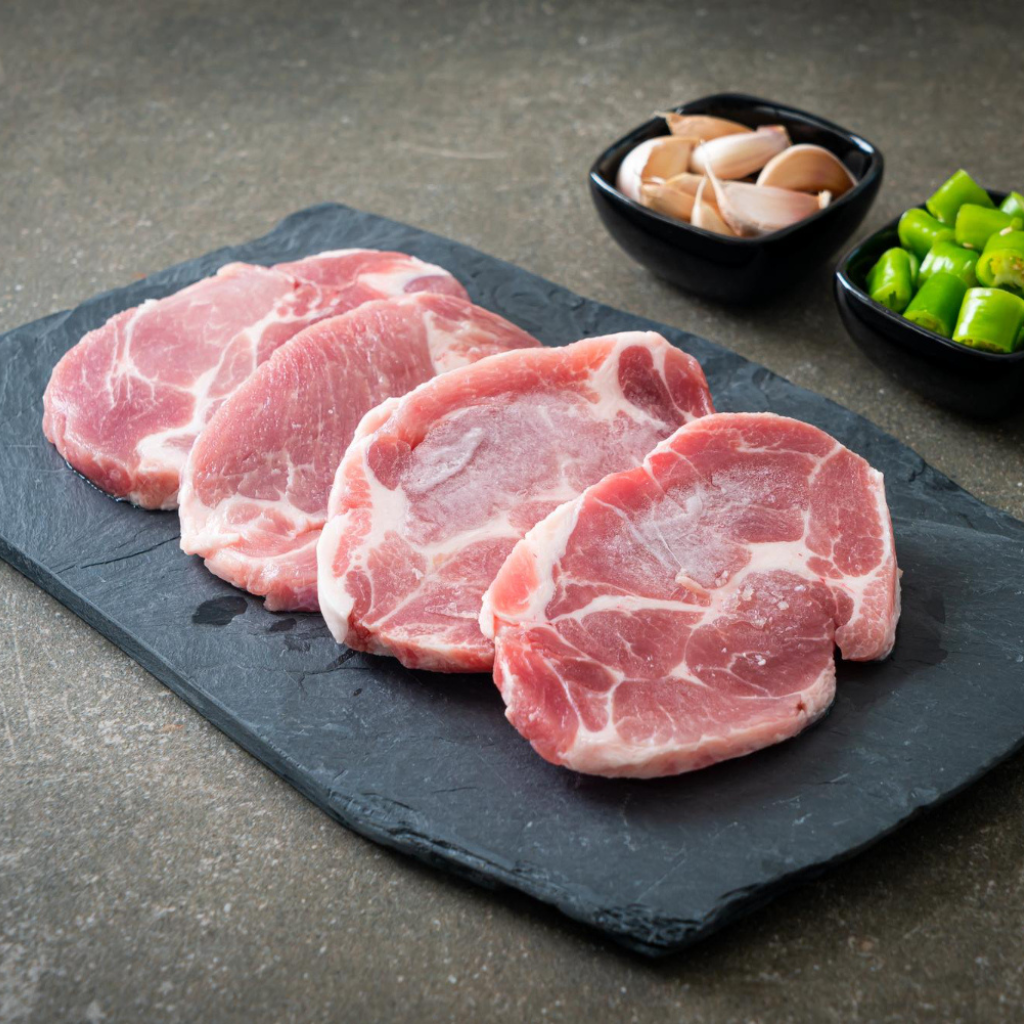 Our diverse pork catalog spans the globe, featuring premium selections like Kurobuta pork from Japan and Iberico pork from Spain, alongside more common cuts such as pork belly from Holland and collar and shoulder from Brazil. We offer a range of specialty options including pork spare ribs, pork jowl, pork fat, pork loin, and pork bone, ensuring a comprehensive selection to cater to your need.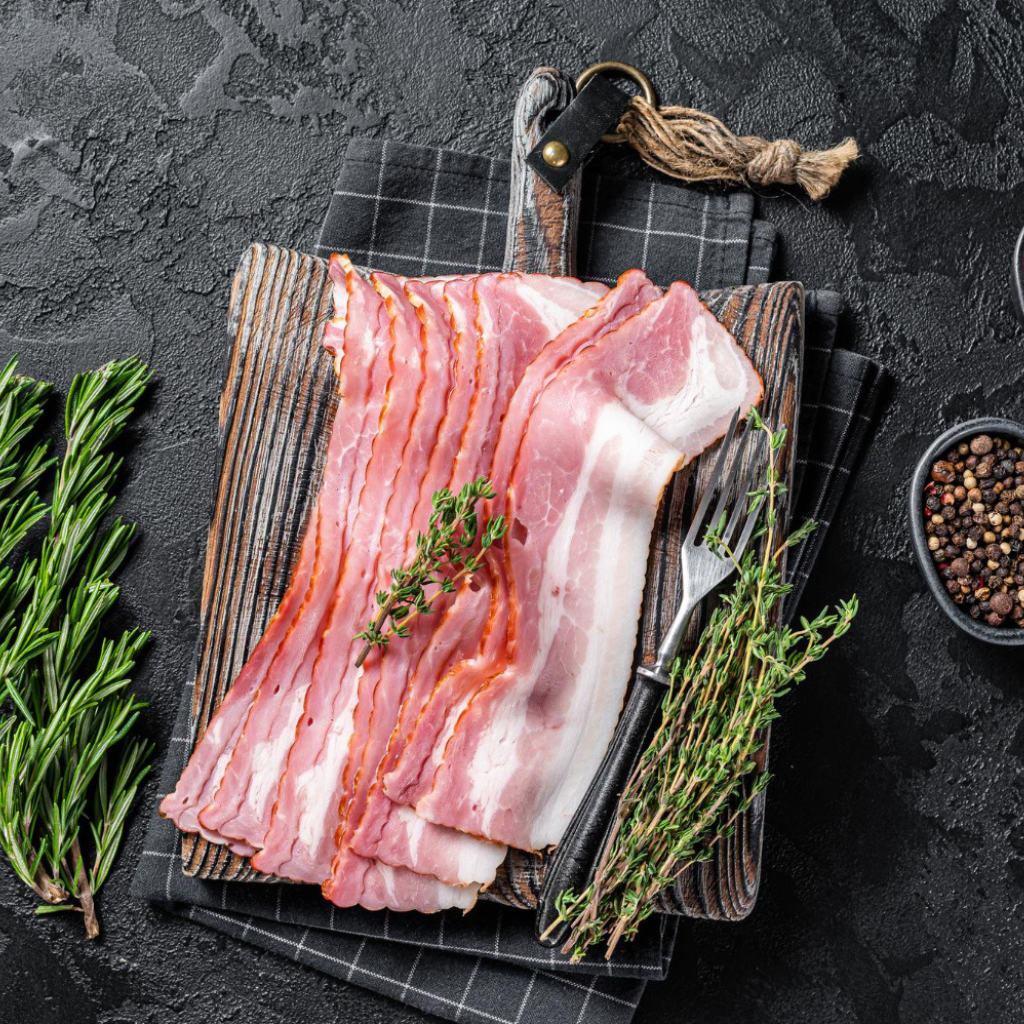 Wood Smoked Bacon
Our wood-smoked Bacon is a product of the Netherlands, renowned for its quality and flavor. A highly versatile ingredient, it is often accompanied with eggs for breakfast or a star ingredient inside the Bacon, Lettuce, and Tomato (BLT) sandwich.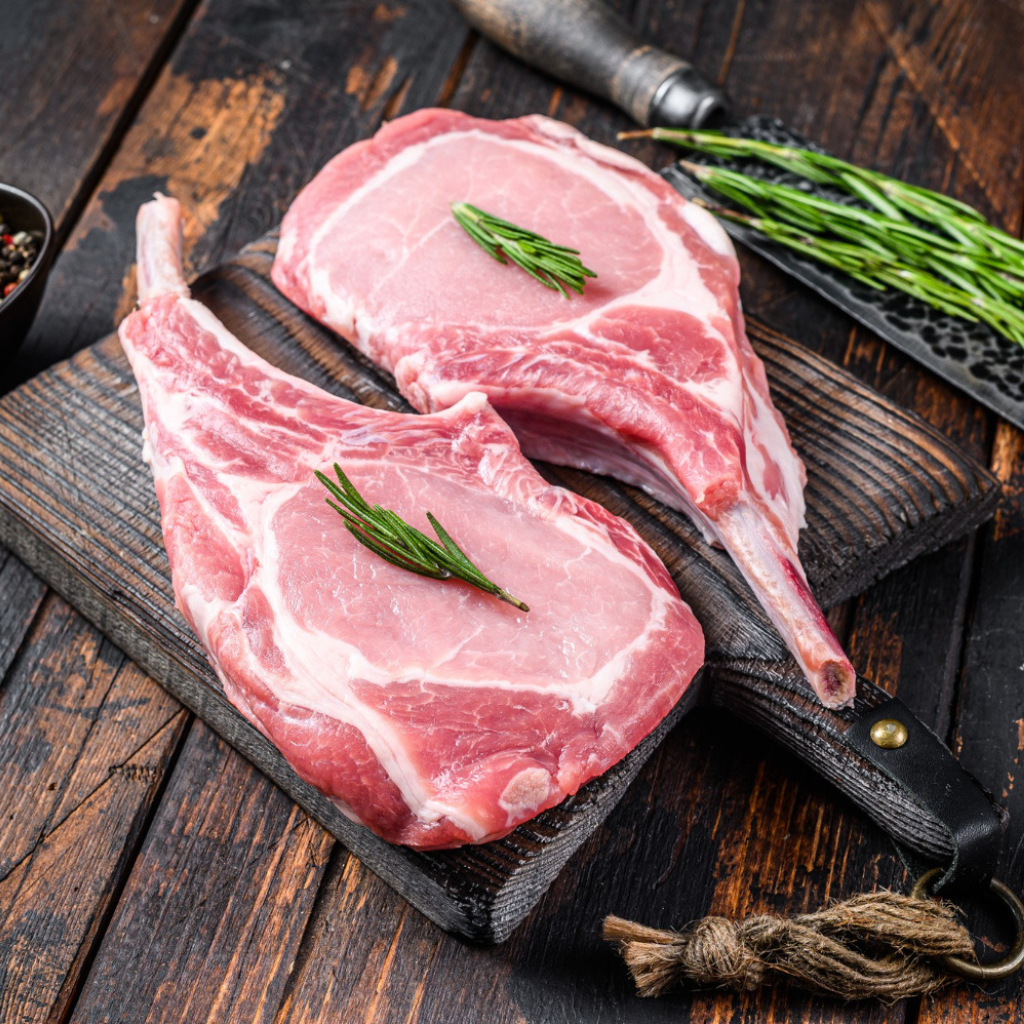 Pork Tomahawk
The Tomahawk Chop is a remarkable bone-in pork chop, perfect for a stunning centerpiece on the grill or "braai." What sets it apart is the inclusion of the belly rib on the end of the chop, which adds an extra layer of juiciness and tenderness.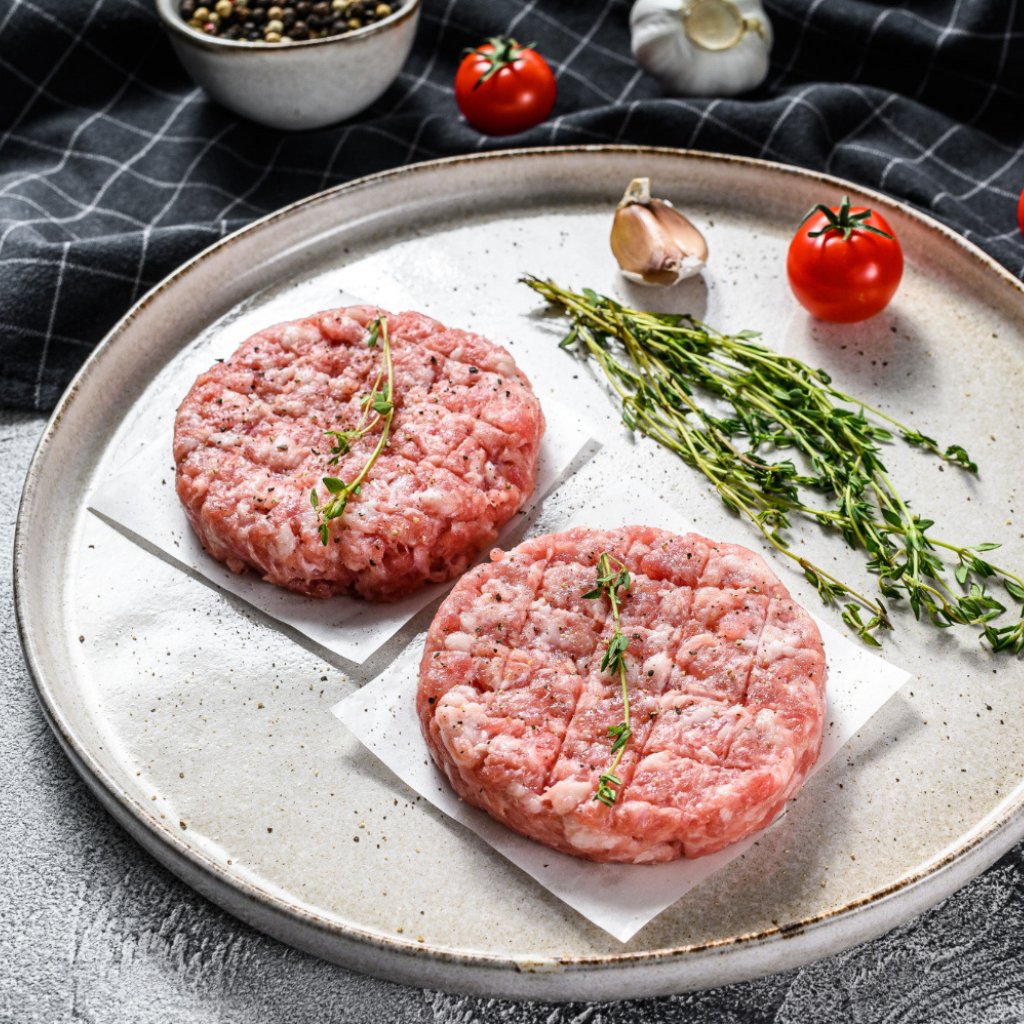 Pork Meatballs & Patties
Pork meatballs simmered in a homemade Italian sauce or a breakfast sausage patty put to the grill. There are many ways to work with this ingredient, and quality ingredient seasoned with expertise lays the groundwork for an amazing dish.